Product review From Canna Soul Analytics / Psyga Bio Ltd. from Israel.
We at Psyga Bio Ltd. have recently acquired products from Holland green for our mushroom cultivation and research facility and have been using the equipment for a few months now. Generally, our impression of the equipment is positive. Everything is nicely designed with easy user interface and high durability.
Among the products used are a few worth mentioning.
The Aqua Vitae 5L Performance Pack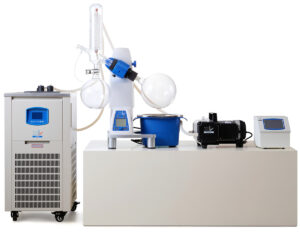 This is a good Rotary Evaporator system for up to 2 Liter flask volume, with a high-performance chiller and an easy-to-use controller. Assembling the system was easy and did not require use of the manual. The vacuum pump is robust (Zephyrus Midi) and was able to easily reach and maintain the 40-50mbar needed for our process. The Aeolus Vacuum controller is user friendly and responsive.
Overall a good cost effective Rotary Evaporator system.
The Hephaestus V 094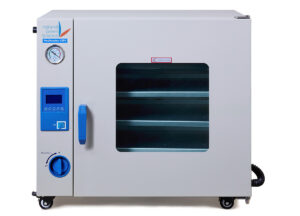 This is a mid-range vacuum oven with 4 shelves the are connected to heating apparatus making the temperature evenly distributed throughout the chamber. The sensors are giving a read per shelve which is informative keeping the temperature stable. Controller and setup are simple and user friendly which is a common theme for all Holland Greens equipment.
The oven is mounted on wheels which makes moving it around easy if needed. We connected the oven to a diaphragm pump which handled the vacuum easily and dried small samples quickly. When overloading the oven with wet mushroom material the humidity was too high and condensed moister appeared which had to be purged out by opening air flow. The system is nicely designed and works perfectly when not overloaded. The Holland green science technical support engineer recommended replacing the pump for better performance.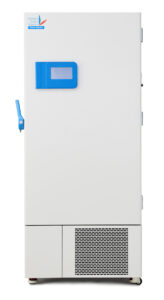 Boreas -25 freezer and Boreas Pagoma ultra low temperature freezer are nicely designed and easy to operate. Temperature is stable.
Thermotita water bath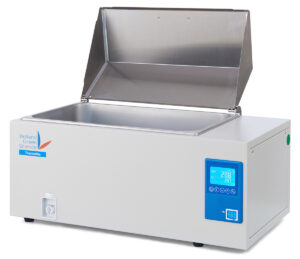 This water bath has a nice design and easy controller setup. The water bath has a drain hose for easy clean and replacement of cooling fluid (as does the Holland greens chillers.) The head cover is design to shift all condensed vapor to the side with hardly any loss of water during long incubation. adding a shaking apparatus or a magnetic stirring option would be a great addition for our uses.
All the equipment was packed thoroughly and arrived in a timely manner and fully intact.
Yaniv Lerenthal – VP R&D Psyga Bio Ltd.